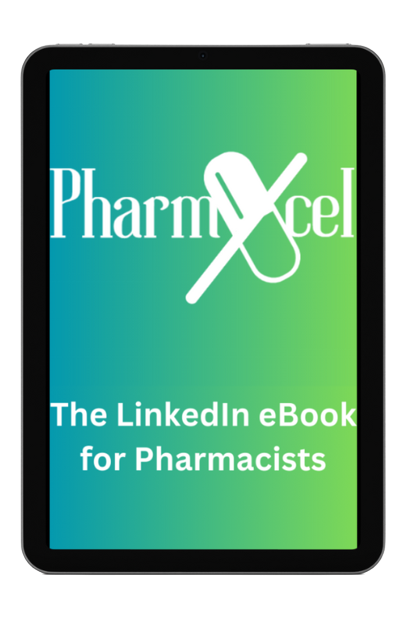 Grow Your Career by Building your Brand Online
Resumes are outdated.
Your Online Presence is your LIVE resume.Your LinkedIn Profile is the key to unlocking the opportunities you're waiting for.
Learn how to make it stand-out in a sea of other pharmacist profiles.
Your ONLINE Presence is the #1 way to build your career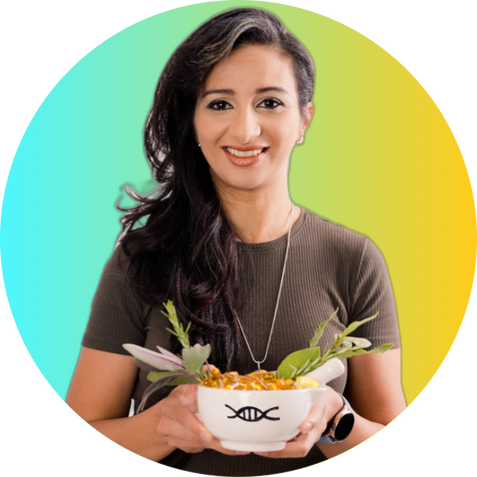 "LinkedIn is where decision-makers like company CEOs, hiring managers and collaborators are.
An optimized, polished profile shows them what makes you stand out.
It unlocks your career's potential to flourish with almost no effort."
- Katrina
Go from Undiscovered to Unbeatable!
Morbi tempus iaculis
This is a step-by-step guide for Pharmacists who want to transform their careers by building their personal brand on LinkedIn.
"You can count on me to show you exactly how I did it."
I spent a decade building a shining portfolio as a retail pharmacist and winning multiple awards. Then, in 2020, I decided to walk away from my managerial job, which paid me an attractive salary... because I was burned out!
I decided to build my one-person business, where I can be my own boss, with no targets, chaotic dispensaries, or counting pills, and focus on what I love doing: talking to patients and helping them lead healthier lives.
My one-person business portfolio grew organically just by optimizing my profile and consistent presence and engagement on LinkedIn.
This is my step-by step guide for how I optimized my profile to become a leading pharmacy industry voice, a LinkedIn Writing and Leadership Top Voice and attracted multiple opportunities growing a number of revenue streams.
Here's what pharmacists are saying: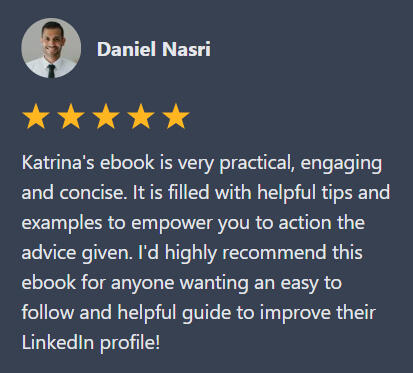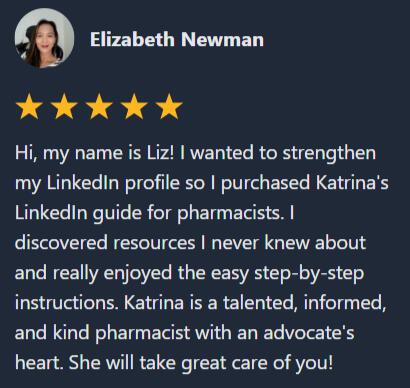 Morbi tempus iaculis
Standard
What's in the eBook?
How LinkedIn grew my career

What is personal branding & why it's important for pharmacists

How having a standout profile builds your brand

How to leverage every LinkedIn feature to increase your profile visibility

How to craft a catchy banner and headline

How to make your 'About Section' stand out

How the Creator Mode can grow your profile

How to interact and engage to build your brand

BONUS CHAPTER - Writing Online

BONUS CHAPTER - My Top Networking Tips
Premium
Get the 30-Page eBook, Valued at $59
For JUST $14
Become recognizable

Build your brand

Build an audience

Unlock opportunities
You wouldn't apply to a job with a half-complete resume, so why settle for a less than perfect profile which speaks volumes about you?
"I've made this so affordable as I don't want cost to be a barrier to any pharmacist worldwide to have access to this resource."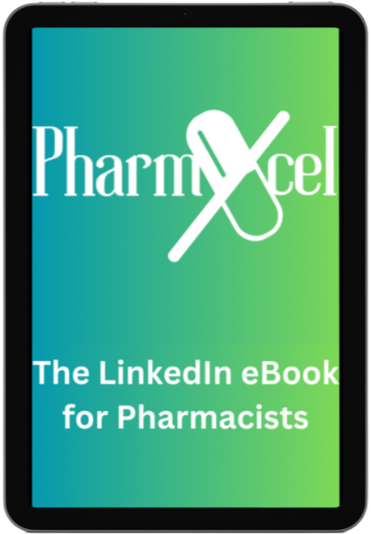 PharmXcel©2023 . All rights reserved.